As part of the R.A.A.F Development Plan, approval was given by the Air Board in May 1942 to develop 3 airfields in the Central Midlands of Tasmania. The airfields were developed at Valleyfield, Tunbridge, and Quorn Hall with an estimated total cost of £200,000.
Valleyfield was to be used as a long-range Fighter Squadron base, Tunbridge as a Dive Bomber Squadron Base, and Quorn Hall as a maintenance echelon for both squadrons.
The construction work for the airfield was largely finished by the following January.   With the changing course of the war, the airfield was not used by any operational units. In November 1943 operational control and responsibility of the Tunbridge, the airfield was passed to the Number 7 Elementary Flying Training School which was based at Western Junction, now the Launceston Airport.
The airfield was comprised of three runways with taxiways and aircraft hideouts as shown in the plan below.   The runways were aligned in the following directions – 135°, 52°, and 93°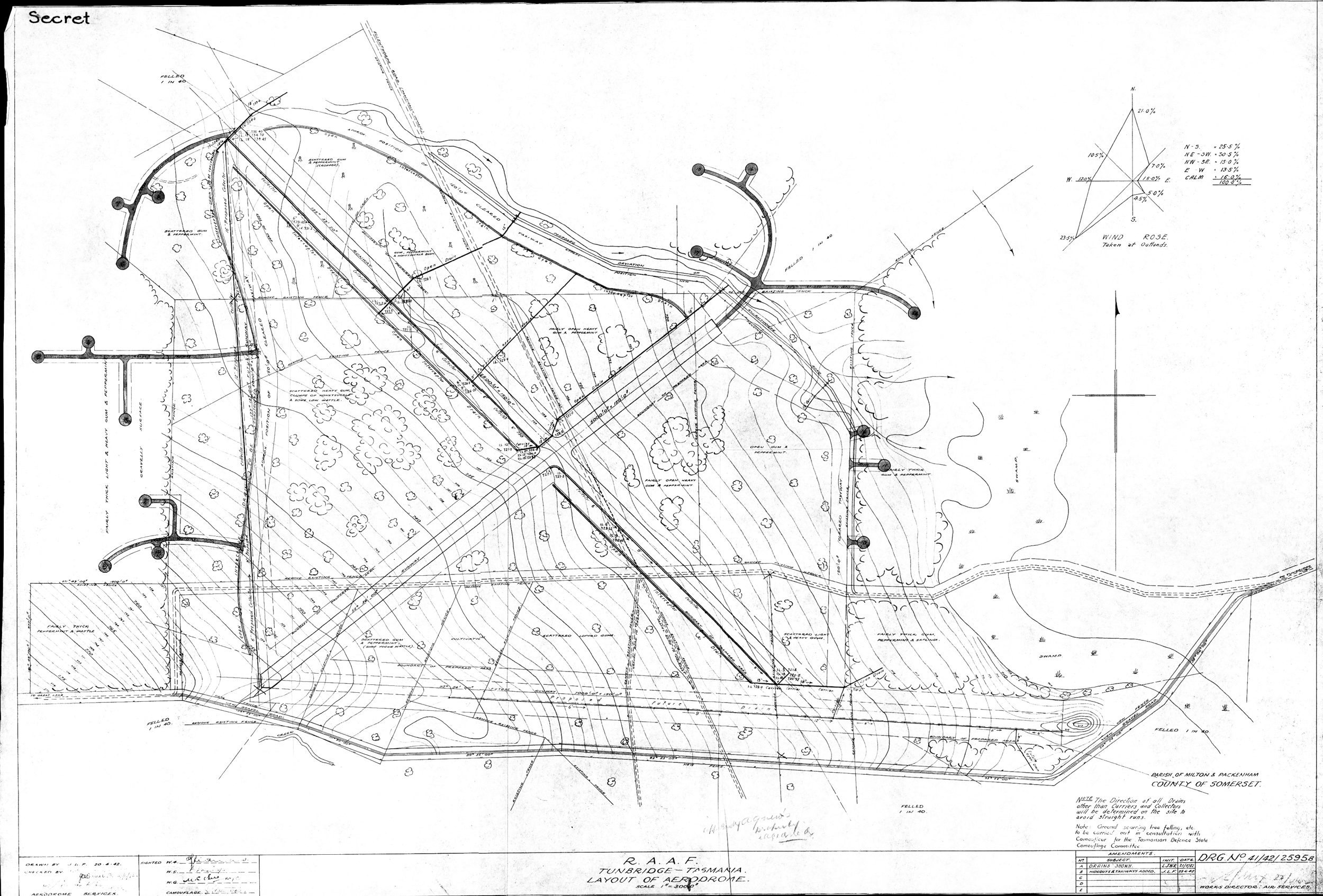 Runways 135°and 52° are still visible on Google Earth satellite views but runway 93° is barely visible.
In the northern half of runway 135°, the main north/south runway is still quite visible and the northern end of this runway is used by the Soaring Club of Tasmania (Gliding Tasmania). Gliding Tasmania has also developed a 900-meter runway at 280°.
Google Earth image.