The Soaring Club of Tasmania was started in 1974 and has been continuously operating at the Woodbury site since then. Members come from all parts of the state, but are mainly derived from Launceston or Hobart.
There are several instructors available for those learning to fly and for visitors that are wanting to try the sport of gliding.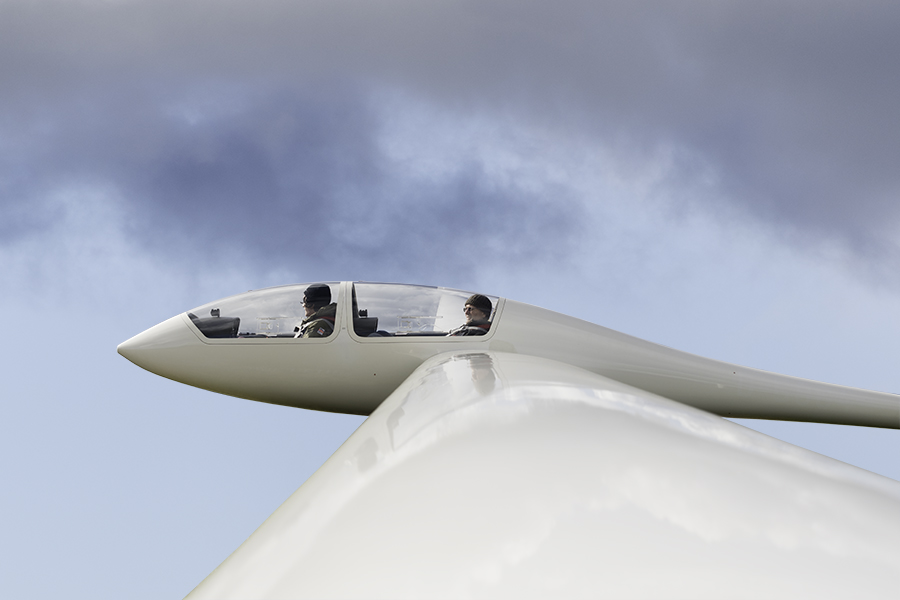 Gliders
Gliding Tasmania operates with a Libelle, Twin Astir and an ASK13 type gliders. There are also several private gliders including a Motorfalke, Grob 103C SL, Nimbus, and Astir. We are an aero-towing site meaning our gliders are pulled into the air by a powerful tow plane of which ours is a Pawnee.
There is a hanger which adjoins the clubhouse in which six or seven gliders and a tow plane can be neatly stored.
Facilities
On flying days the clubhouse is the warm refuge for those left on the ground. Available for use is its kitchenette (with sink and gas stove), bathroom, gas BBQ and wood heater. The clubhouse runs on tank water and battery/solar powered lighting, however, there is no mains electricity supply.
It is possible to stay overnight in the clubhouse, and there are some camp beds available, but you would still need to bring your own sleeping bag, pillows, or whatever you think you may need.
Our Airfield
The field is a large paddock, with two "runways" defined North/South, and NorthWest/South East. If you are flying in, take care because the strips can be hard to pick out, particularly in poor lighting conditions. They are marked by white cones on the main North/South strip and are also fairly apparent after being mowed.