Description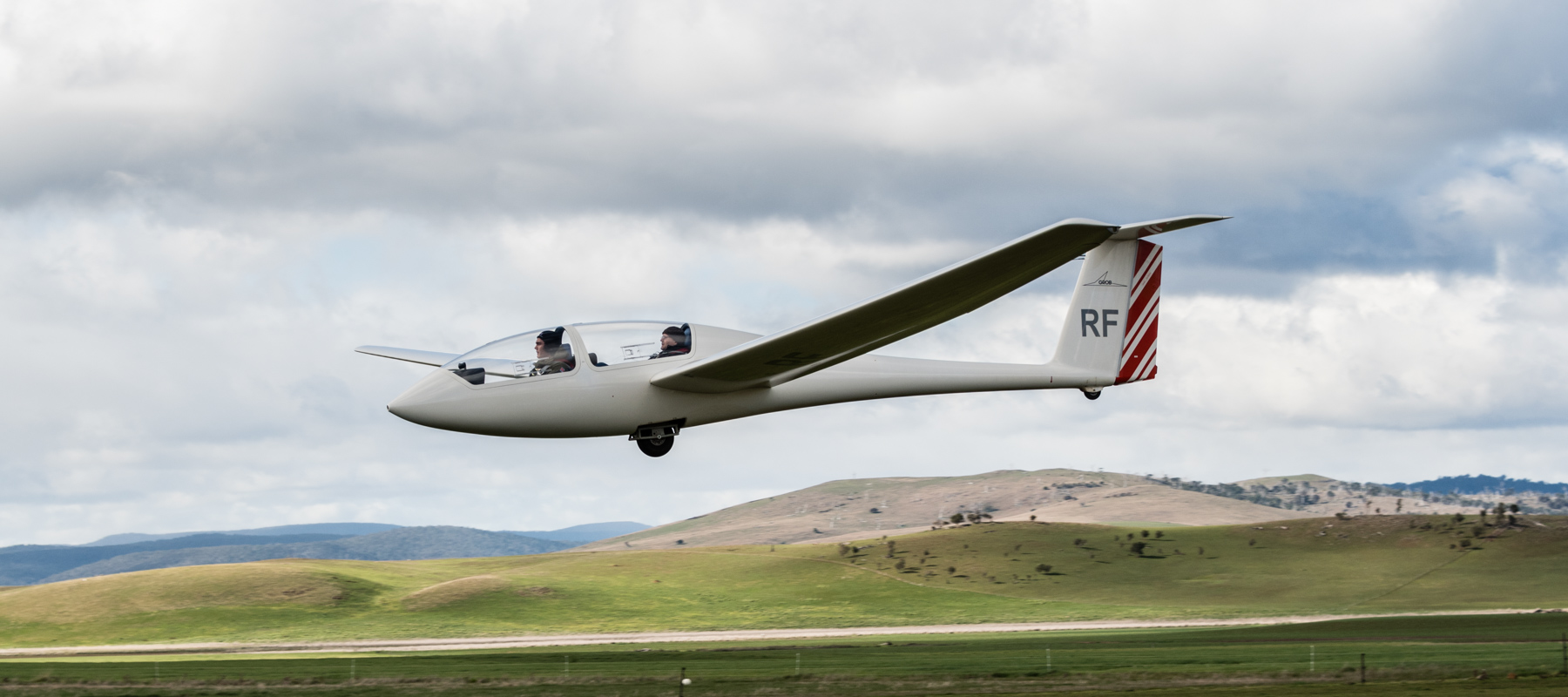 Soar like an eagle using the skill of your pilot and the energy from Mother Nature!
Your instructor will explain the features of our two-seater dual-control glider in a ground briefing before strapping you in for the ride of your life. Our powerful tow plane will then tow you up to your release height, from where your instructor will release the tow rope. From then on you become a true soaring being and will seek out rising air currents (thermals) to climb on solar energy. Often an eagle will also join you in the thermal.
A qualified flight instructor will perform the takeoff and landing, but between times you will have the opportunity to take control of the glider under the guidance of your instructor.
What is included
Duration is subject to weather conditions and is not guaranteed.
Minimum passenger age is 8 years old.
Maximum passenger weight is 110 kg.
What to Bring
Depending on the weather you may need to bring a hat, sunscreen, and a bottle of water.
Bring your camera to capture all the action.
Enclosed footwear for while you're in the glider and on the field.
Availability
Introductory Glider flights can be arranged for most Sundays but are weather-dependent. We would prefer that you contact the club a few days before planning to have a glider flight.
Restrictions
Gliding is suitable for people of a wide age range (i.e. 8 – 70). Due to the size restrictions in the cockpit, we cannot fly people who are heavier than 110kg.
Gliding Tasmania
Gliding Tasmania provides an enchanting and fun gliding experience in central Tasmania. Situated halfway between Launceston and Hobart, visitors can get great views of the midlands and the western tiers during their glider flight.
We provide Air Experience Flights (AEFs) to allow you to taste what gliding is all about. This takes place in a dual-controlled glider with a skilled instructor. We also offer training for anyone wanting to learn how to fly and how to be able to stay aloft like the eagles by only using naturally occurring currents of air.
Email: Richard.Doyle@utas.edu.au
Phone: 03 6225 2561
Mobile: 0419 992 264