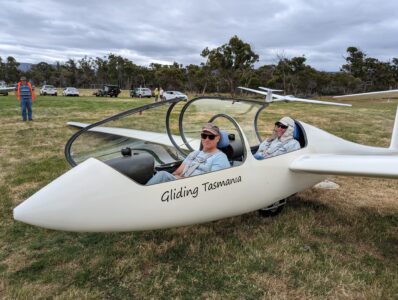 Gliding Tasmania has made a great start after nearly 6 months of no flying due to the Tow aircraft engine issue.
Flying stats for December show the Tug had 100 tows and nearly 17 hours of towing gliders over 11 days of flying. Our 3 club gliders flew for over 41 hours in total during December with a number of flights over 2 hours. If we add in the privately owned gliders then the flying times are even higher.
We also signed 2 new members and hopefully, our difficult period is over and we can enjoy a great year ahead.
The weather has improved for flying with a number of flights to 6 thousand feet and hopefully higher as the flying conditions continue to improve.
If anyone would like to see what we get up to please contact us and let us know what you would like to do.
Generally, we fly Saturdays, Sundays, and Wednesdays weather and crew pending. Sundays are our main day, particularly for visitors.
If you would like more information, call Bob Kennedy (mobile on Contact Page) or check out our videos and image gallery.