Congratulations to Liam on his first solo today (Easter Sunday) in the Grob Twin Astir glider.
Starting with a great takeoff and finishing with an equally good landing, Liam nailed a great first solo flight in what will no doubt be the first of many more to come.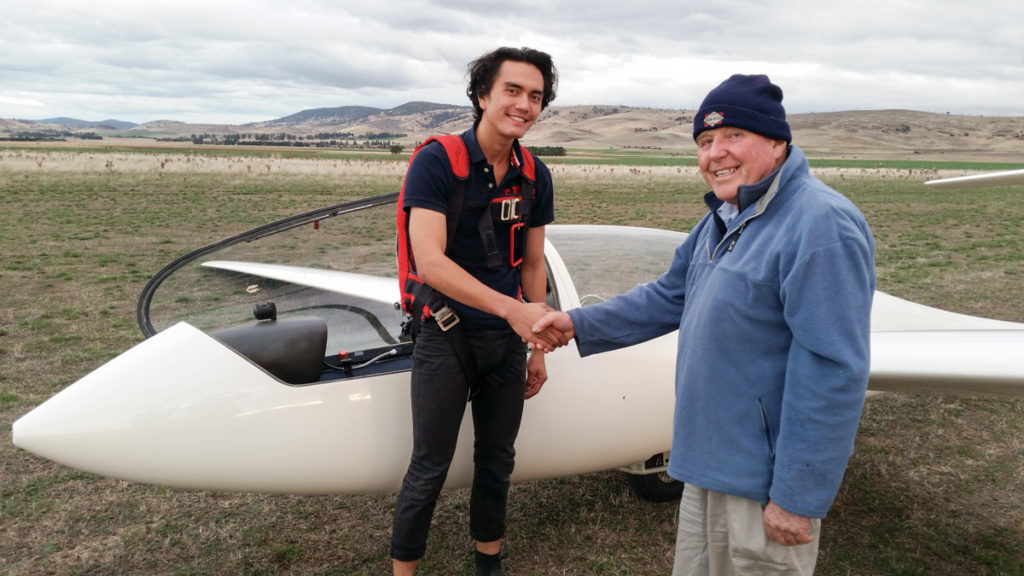 Liam is being congratulated by John Spilsbury, Liam's instructor for the day.