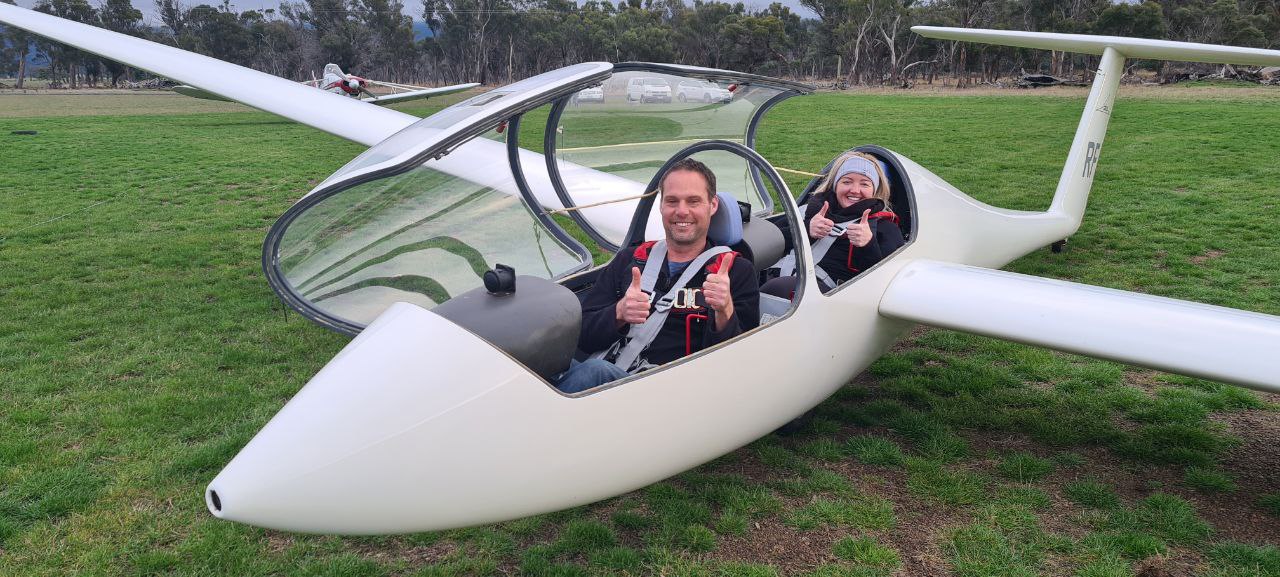 Going solo is the "biggie" for all student pilots. But it doesn't stop there. We move on to the "C" Certificate and beyond. This includes, for many, gaining the Passenger / Friends rating.
Today, David Gibbs had the opportunity to exercise his passenger rating for the first time.
All aspects of the flight were observed by a friendly crew of self-appointed critics. To our delight, David flew a perfect circuit and an absolute "greaser" of a landing, much to the delight of his first passenger. We hope that they will be the first of many.