Looking for a different Christmas gift for a loved one, family member or even a friend why not consider a Gift Voucher for a flight in one of our gliders.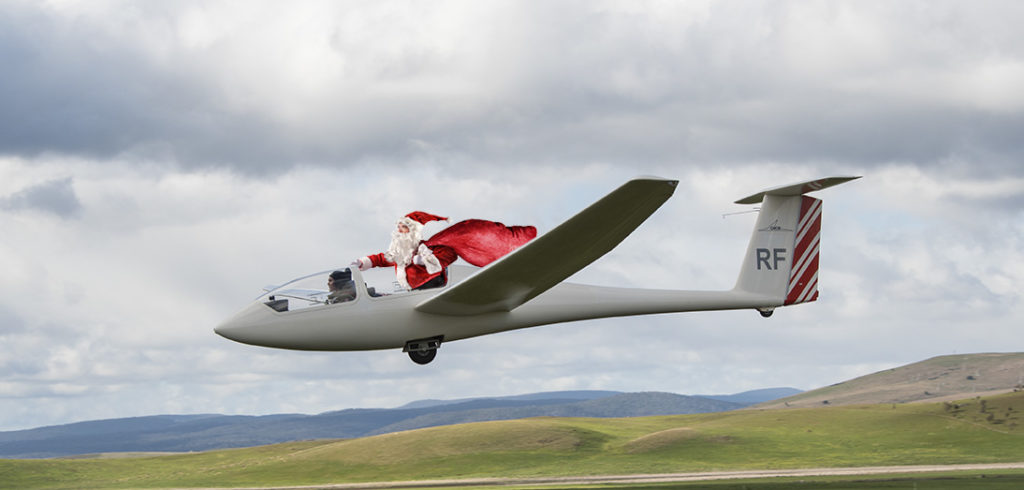 Purchase someone (even yourself) the gift of flight with an Air Experience Voucher from Gliding Tasmania. Soar like an eagle using the skill of your pilot and the energy from Mother Nature!
Your instructor will explain the features of our two-seater dual-control glider in a ground briefing before strapping you in for the ride of your life. Our powerful tow-plan will then tow you up to your release height (2500ft), from where your instructor will release the tow rope. From then on you become a true soaring being and will seek out rising air currents (thermals) to climb on solar energy. Often an eagle will also join you in the thermal. A qualified flight instructor will perform the takeoff and landing, but between times you will have the opportunity to take control of the glider under the guidance of your instructor.
The voucher may be redeemed most Sundays and flights last for approximately 30 minutes, but are weather dependent. An Air Experience Voucher costs $180, and can be purchased immediately, securely, online using a Credit Card or Internet Banking.
Gliding is suitable to people of a wide age range (i.e. 5-70) however, due to the size restrictions in the cockpit we cannot fly people who are heavier than 110kg.
For other payment methods (i.e. cheque or money order), questions or special requests please contact Richard Doyle on (03) 6225 2561.
Gliding is an outdoor sport it may be affected by the weather. It is a good idea to contact Richard on (03) 6225 2561 or another instructor on the Contact page the night before to discuss the conditions for the following day.